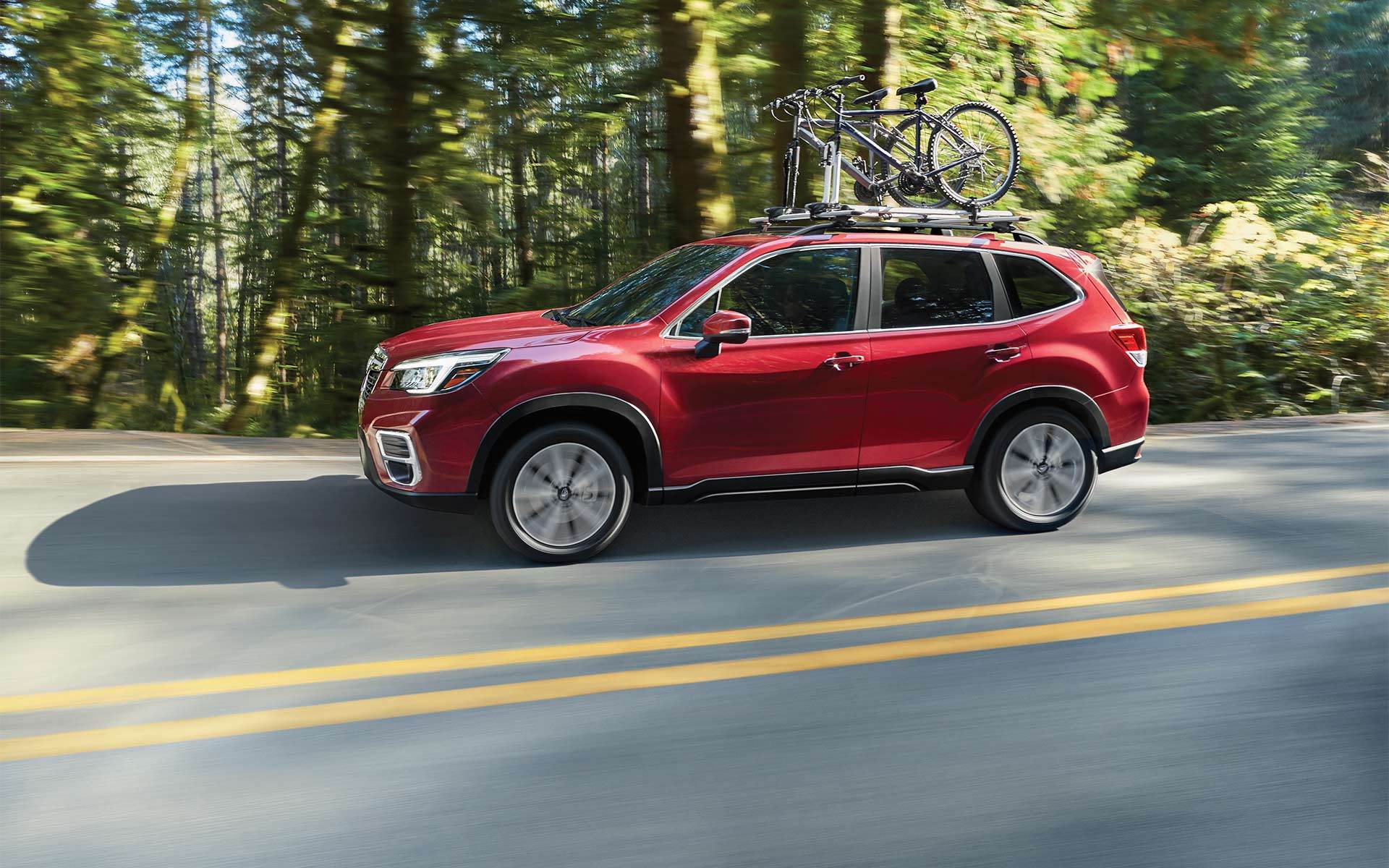 Subaru vehicles are now well recognized in the automobile industry, and this recognition is very well deserved. Subaru delivers in every ramification of vehicle development. The innovative skills of its engineers and the technological improvements made on its vehicles have made Subaru a stand-out brand. 
If you are a driver who loves impressive drive train engine, off-road capabilities, and affordability, then the Subaru vehicles are your best choices. Despite its niche market, Subaru strives to remain at the top when it comes to customer satisfaction and reliability. Two of the outstanding vehicles that make drivers proud of the Subaru brand are the 2020 Subaru Forester and 2020 Subaru Crosstrek.
2020 Subaru Forester
An impressive compact SUV that leads the pack when it comes to utility and practicality. The 2020 Subaru Forester is a sportier SUV that offers you maximum comfort and abundant features to enjoy your ride. Subaru gave this vehicle the durable and reliable Subaru Boxer engine that ensures high-level performance.
You have no problem while driving the 2020 Subaru Forester because this outstanding SUV offers you a powerful grip and mind-blowing efficiency. Thanks to the Subaru Symmetrical All-wheel Drive. This vehicle is ready to go with you and your family on any adventure. The roomy and stylish cabin provides enough room for your family and cargo. The interior designs are configurable and provide maximum comfort. Indeed, the 2020 Subaru Forester is the car to have.
2020 Subaru Crosstrek
If you cannot pass the opportunity to have an incredible driving experience, you should check out the 2020 Subaru Crosstrek. This model is an Impreza-based crossover with the reputation of being the most rapidly growing Subaru model. With the latest model of this subcompact SUV, you get to have an improved, quieter ride together with abundant new safety features. 
The 2020 Subaru Crosstrek offers you a great combination of optimum performance and quality features. The extensive list of safety features helps to ensure you and your vehicle remain safe while you take it to the limit. No rugged terrain can stop this fantastic car. Off-road capable, agile, and very sharp around corners, your driving just got more enjoyable.
At Subaru Sherman Oaks, we are the automotive home of drivers and the best Subaru dealer in Los Angeles, CA. Our Subaru dealership has an inventory filled with a wide range of new and used Subaru cars. We offer the best Subaru lease deals and car specials in town, including the 2020 Subaru Forester lease deals and 2020 Subaru Crosstrek specials. Visit our Subaru dealership today, and our knowledgeable staff is ready to assist you. Schedule a test drive with us, and we promise you an exciting experience.