The 2023 Subaru Love Promise Customer and Community Commitment Award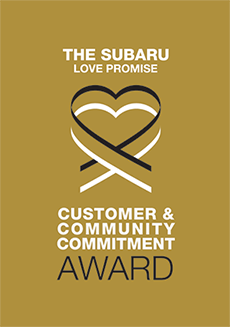 We've been nationally recognized for our dedication to our customers, our community, and the Subaru Love Promise.
We're honored to receive the 2023 Subaru Love Promise Customer and Community Commitment Award. This award nationally recognizes elite Subaru retailers who provide an exceptional customer experience at every interaction with Subaru. These retailers have also demonstrated an outstanding commitment to supporting passions and causes in their local communities in important areas such as the environment, community, health, education, and pets.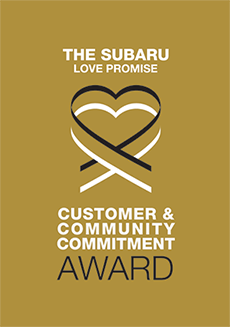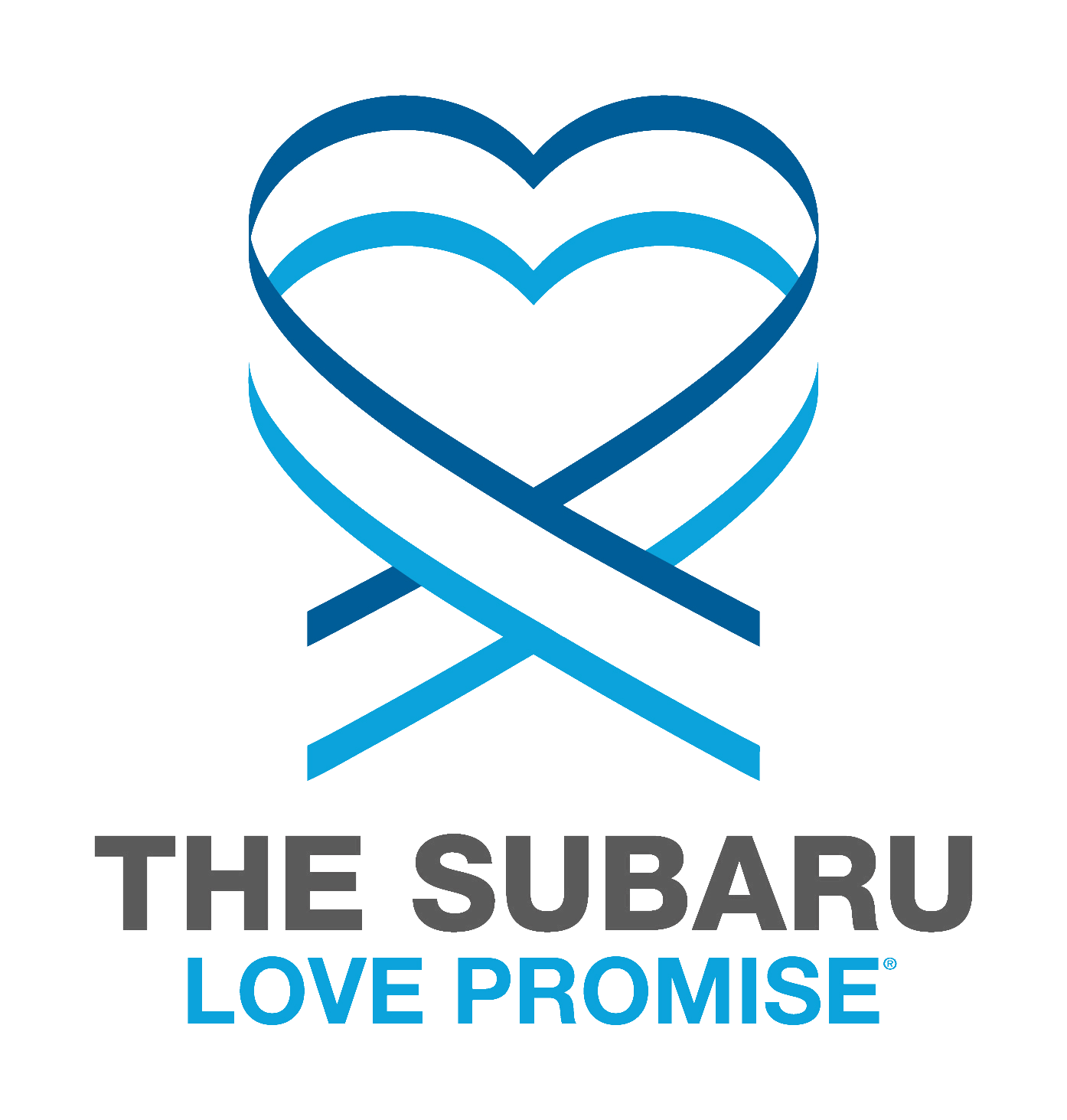 What is the Subaru Love Promise?
Subaru and our retailers believe in making the world a better place and the Subaru Love Promise is our vision of respecting all people. This is our commitment to show love and respect to our customers and to work to make a positive impact in the world.
How is Subaru Sherman Oaks dedicated locally to the Love Promise?
Our Love Promise can be seen in various partnerships with local charities and non-profits. We're grateful for the opportunity, not only to be a part of our community, but to serve it as well.
LAAS Los Angeles Animal Services
TreePeople, World Wildlife Foundation
Ovarian Cancer Coalition, Relay for Life
Love Promise Stories from Subaru Sherman Oaks
Subaru and Subaru Sherman Oaks believe in making a positive impact on the communities in which we live and work. We uphold that belief through our Love Promise Community Commitment. Every month, we select inspiring stories from customers and partners from around our area who strive to support our collective commitment and feature them here
Live changes for the better - Stephen M
Over 35 years ago I did not know that Children's Hospital Los Angeles existed. Then, my daughter was born. 30 years ago, I did not know what a platelet donation was until my daughter needed it for her first of four operations. Then, a few years ago, I became the #1 platelet donor at CHLA. 12 years ago, I thought that owning a WRX was outside of my grasp, until I drove one at Dirt Fish rally school. Then I bought one. Seven years ago, I never thought I would appear in a movie, and then I met Jan Lim at Subiefest, creator of the film "Between The Lines" (viewable on YouTube). In the film he told the story of my involvement in CHLA. Then, I wondered how I could bring Subaru and CHLA closer together. Five years ago, I never thought I could create a blood drive and then I contacted the owners of Subiefest and we had our first of two blood drives at that event. However, because of COVID-19 and location changes, we could not do blood drives at Subiefest any longer. Then, Cindy Nakamoto at CHLA thought what if we had blood drives at a Subaru dealership? Until last year, I did not know the owners of Subaru of Sherman Oaks where I had purchased my WRX. Then, I met Susan Drake and her staff about hosting a blood drive. On February 17th, 2023, we held our first blood drive at Subaru of Sherman Oaks. Susan and her promotion team pulled out all the stops. They sent out emails to customers, posted a handout (created by Jam Lim and his associate Spray Patrick) in the dealership or give them out to customers and posted a copy of the handout on their website. Because of this effort, we had over 40 people sign up for the blood drive. And, during the drive, visitors to the dealership, seeing the blood mobile parked out front and center, asked if they could donate a unit of blood. And above it all, Susan and her staff showed the CHLA crew (and myself) the greatest hospitality possible. Employees of the dealership also signed up to donate blood for the hospital, showing that everyone at Subaru of Sherman Oaks wanted to participate in the event. For every donor, we handed out tee shirts with a specific design on it (again created by Spray Patrick), auto window stickers with the same design on it and blankets supplied by Subaru USA out of New Jersey (thank you Liz Edelen for taking care of this for so many of the blood drives). Everyone contributed to making this a successful blood drive. I had the great pleasure to hang out with Susan and her staff, laughing, joking, sharing stories and learning that this dealership is a family owned one where generation after generation have contributed to its success and its humanitarian contributions to the community. The Thesaurus is full of words that equal "kindness" and everyone of them represents the owners and staff at Subaru of Sherman Oaks. Thank you, thank you and oh yes, thank you. And to every donor who rolled up a sleeve and donated a unit, my lovely wife Elaine being the first donor, I say thank you. I would have donated myself, however it would have prevented me from making my twice monthly platelet donations...choices have to be made. To all the donors, these are the words I have always believed in: thank you for giving me the strength to help save the life of a child I will never know. Know in your hearts that you have done this. "Love is what makes a Subaru a Subaru" and love is what makes a donation at CHLA a wonderful thing. If you could not make the blood drive, please contact CHLA and make an appointment to donate. The need for blood is daily and as Blanche DuBois once said, "I've always relied on the kindness of strangers" the hospital could not meet the demand for blood needs without the kindness of strangers. Don't be a stranger, be a friend of CHLA. Be like Susan Drake and the staff at Subaru of Sherman Oaks and make giving a natural thing.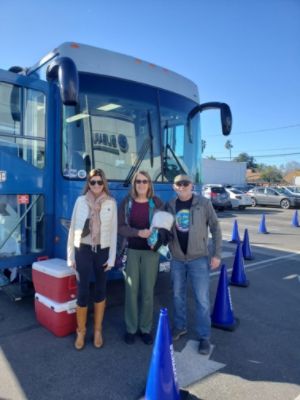 ---
Mac, Stella, and Yoshi find homes for Feel Good Friday! - Juan Antonio R
Mac, Stella, and Yoshi found homes at our six LA Animal shelters on the weekend of October 28th, 2022. Thanks to the support for pet adoptions from partners like Subaru Sherman Oaks who is donating $100 toward the adoption fees and being a valued partner for adoption events. We will be happy to be participating in an Adoption event next week, December 8th, 2022 at Subaru Sherman Oaks from 11:00 AM to 3:00 PM.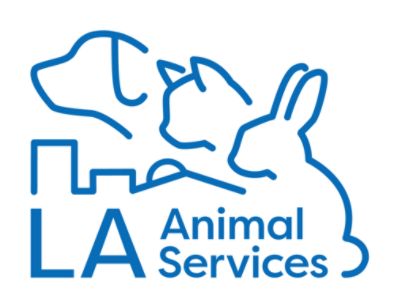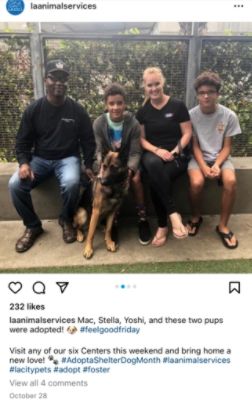 ---
2022 Sherman Oaks Street Fair Big Love Animal Rescue Adoption Event - Alain G
At Subaru Sherman Oaks we believe in the health, safety and happiness of our animal friends. We are fortunate to have been able to sponsor the 2022 Sherman Oaks Street Fair Big Love Animal Rescue Adoption Event. It was a joy to see so many of our Sherman Oaks community members share their love and hugs with the wonderful animal friends throughout the day. Thank you to all the adopters and also all of the continued work and dedication of all the volunteers and pet fosters. Special wishes of health and happiness goes out to Wonton (he's the rascal with the Subaru dog toy in his mouth) who left with his new loving human companion that evening!!!!!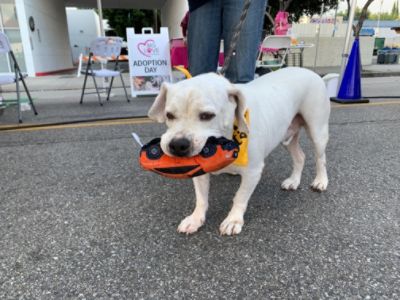 ---
TreePeople's Highest Honor - Jaime C
Susan Drake, co-owner of Casa Automotive Group and Subaru Of Sherman Oaks, was honored on Oct. 8 with TreePeople's inaugural Jim Hardie Award in recognition for her tireless support of the organization's work and its home at Coldwater Canyon Park. A board member since 2017, Drake has generously supported TreePeople toward upkeeping Coldwater Canyon Park as well as providing Subaru vehicles essential to the organization's community work. Although a City of Los Angeles public park, Coldwater Canyon Park receives few public funds and is maintained mainly by private donations. Drake is one of the park's greatest champions. "People like Susan Drake are those angels that help us maintain our beautiful park," said TreePeople CEO Cindy Montanez. "Susan is our top contributor to this park. Los Angeles wouldn't have this beautiful park if it wasn't Susan and the commitment of Subaru of Sherman Oaks. Drake was honored at Harvest Moon, TreePeople's first fundraising event since the COVID-19 pandemic. She received the organization's newest service award, which was named after longtime supporter and staff member Jim Hardie, who passed away in 2021. "The day I was approached to be a TreePeople board member was one of my proudest moments," Drake said. "Speaking for trees is an important voice. I thank those of you on the ground, in the soil. It's been an honor to work with you, digging and planting, weeding and raking. You make such a positive impact for our Earth." Hardie was a member of TreePeople's Board of Directors, oversaw the creation of the S. Mark Taper Foundation Amphitheater, led the tree planting efforts to plant and care for more than 300 trees on Martin Luther King Blvd in South Central Los Angeles, trained hundreds of community volunteers as Citizen Foresters, and dedicated his life to stewarding Coldwater Canyon Park. "Jim would be honored that you would be honored with something that bears his name because he appreciated your love for this park and for this organization and your commitment to the work that he was doing," said Eileen Knight, Hardie's widow.

---
Sharing the Love with Trees - susan d
Subaru Sherman Oaks was delighted to deliver a $27,000 check to TREEPEOPLE during Earth month this year. Our Subaru customers are representing the Earth in their choice to select TREEPEOPLE as their Share the Love choice.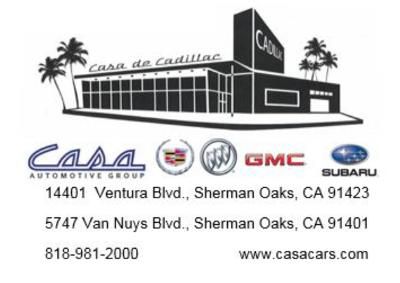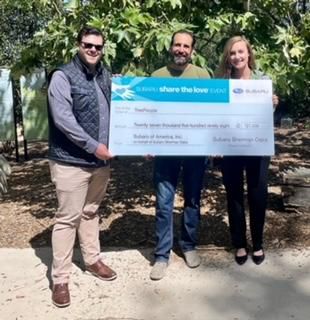 ---
ABC7 Feed So CAL - HANNA W
Subaru and ABC 7 news came to Subaru Sherman Oaks to film their FEED SO CAL commercial last week. SSO has historically been a stand-out location for customers, neighbors and employees to get involved in nonperishable food item drop off which we then send to local Los Angeles Food Banks. The commercial included many SSO employees and kicked off our # LovestoCare Food Drive which is set up in our showroom. Thank you to Subaru Corporate and ABC news.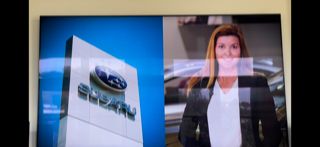 ---
Blanket delivery for Loves to Care - susan d
Subaru Sherman Oaks was honored to deliver six large boxes of blankets and metal crayon tins for the Leukemia and Lymphoma patients at Providence Cedars-Sanai Medical Center in Tarzana California. We worked seamlessly with Angie Wurm at LLS and many employees took part in the program. Please see photos :).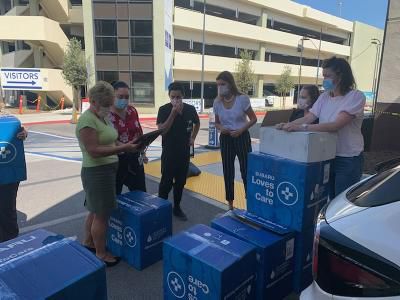 ---
Subaru Sherman Oaks Pet Adoption - Jennifer C
Today we had the 5th annual Subaru Sherman Oaks pet adoption. Subaru loves pets and no one loves pets more than Subaru Sherman Oaks. We have dogs and bunny rabbits available for adoption. Another great day helping beautiful animals faind loving homes. Big thanks to the LA Animal Shelter for being so helpful, and providing so many cute furry friends.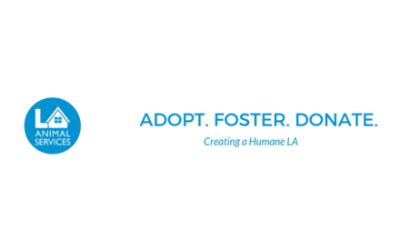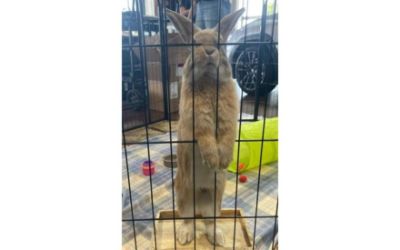 ---
Subaru Sherman Oaks Amazing Donation - Maria J
Dear Subaru: I am in awe of your generosity to the Los Angeles Police Department Family Support Group. Saturday, December 4th you gifted a gift basket for our annual Christmas luncheon that one lucky member went home with. The basket contents were beyond generous and went way beyond expectations. We are so happy that each family went home with a gift and you helped make that possible. The family that received your donation was a widow with two sons. They have expressed how excited they are to receive this gift and are so thankful. As you are aware our group does not want membership as our members are comprised of widows/widowers and their children of Los Angeles Police Officers who died while on active duty. We want to be there for them, to support and love them. When we get together the kids play and heal and the mom's and dad's get to share their struggles and concerns and our annual Christmas event is one of those moments. The Los Angeles Police Department Family Support Group is a 501(c) (3) nonprofit organization (Tax ID: 95-4758815). Please feel free to contact me at 714-785-1247 if you need anything further or have any questions. Thank you once again for supporting the Los Angeles Police Department Family Support Group. Sincerely, Maria Johnson President maria@lapdfsg.org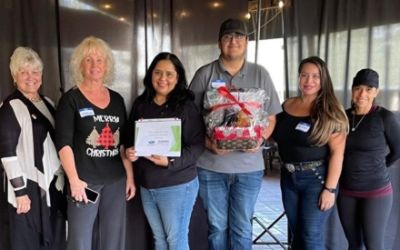 ---
Our Decade Of Subaru - Scott D
Subaru Sherman Oaks has been a large part of our life story over the last decade. My wife and I met at Subaru Sherman Oaks in 2009, we both bought Subarus (Penelope & Fred) around that time and started our new life together in Los Angeles. A few years later we decided to move to the mountains north of LA and embrace nature full time. The new mountain terrain of snow and off-roading trails called for upgrades and we again decided to buy two new Subarus equipped with X-Mode (Rex & Musubie). This past year we adopted a puppy and knew it was time for a larger vehicle that would allow us more room for camping trips with our new fur friend. Enter Ursula—our new 2020 Forester Sport! We name all of our Subarus, because they are part of our family, just as our friends at Subaru Sherman Oaks are part of our family. They have been with us through all of our life transitions and are always excited to see us and hear about our new adventures every time we come in. Subaru's dedication to the environment, their dedication to safety, and their consistency of service and quality has left us feeling the love always. Only time will tell what new adventure we will find ourselves on and what new Subaru's we will adopt in support of our next journey. Thank you Subaru Sherman Oaks for all of the love all of these years. -Scott & Gaby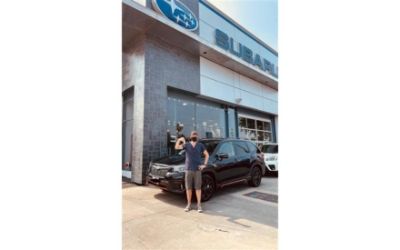 ---